Forum Topic
Meet Thanatotheristes Degrootorum, or "the Reaper of Death". With its razor-sharp teeth and formidable two-ton frame, the newly discovered species terrorized the region some 79.5 million years ago.
Thanatotheristes, which was approximately 30 feet long, likely preyed on large plant-eating dinosaurs, such as the horned Xenoceratops and the dome-headed Colepiochephale.
Scientists were able to identify the new species by analyzing unique features of fossil skull fragments.
"Thanatotheristes can be distinguished from all other tyrannosaurs by numerous characteristics of the skull, but the most prominent are vertical ridges that run the length of the upper jaw," said lead author Jared Voris, a University of Calgary Ph.D. candidate.
-Here is a picture of what it could have looked like 80 MYA-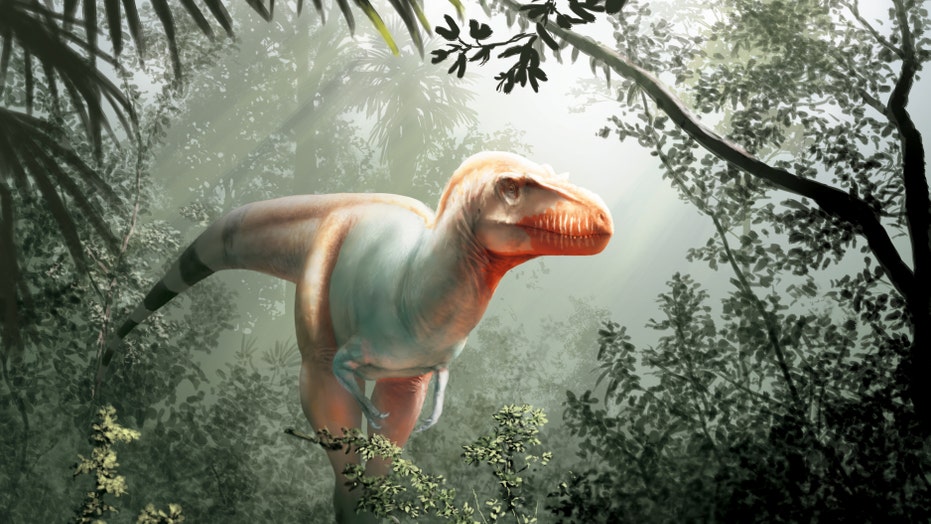 This Dinosaurs bones were discovered in 2010 when a farmer was hiking in Alberta and came across the Fossils. his Name was John De Groot, Which is the Dinosaurs Last name who was named after.
-John De Groot holding the Dinosaurs Fossils-
The Fossils of Thanatotheristes Degrootorum were just part of its Jaw bones but was enough to put some concept of what the full jaw was like.
-Jaw Bones of the Dinosaur-
The Person who Discovered that this was a New species was a student at the University of Calgary. Vertical ridges along the length of Thanatotheristes degrootorum's upper jaw indicated that it was a new tyrannosaur species.
-Scientist Pointing out the Ridges of the Dinosaur-
-The Group and the Student Holding the bones of the Dinosaur-
So that was that, What do you think of this new Dinosaur?
"A Dino Doesn't Win
Because of Popularity, It's Because of Science"
James Inkton, August 28th, 2019.
2 Responses to New Species of Tyrannosaur Discovered!
A warm welcome to the family of Tyrannosauridae
Always cool to read more about a newly discovered dinosaur, but I already made a topic about a week prior to this.
Add A Reply
Sign in to add a reply to this topic!